Bio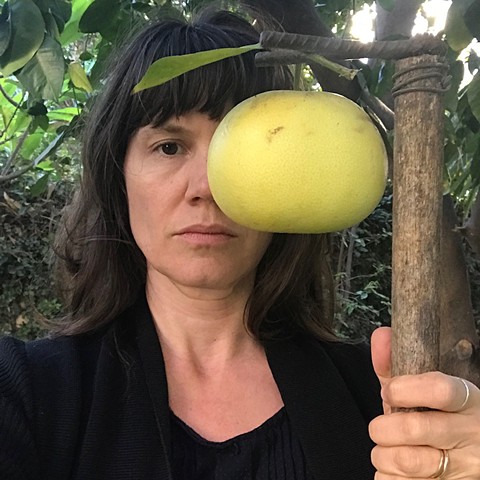 Using collage, storytelling, and performance, Meredith explores the process and pedagogy of mind-body practices and ways they allow us to connect to our experience and frame it.
After completing an MFA in 2007, Meredith worked for a decade at the University of Chicago to develop campus-wide programming in mind-body medicine. Her programs explored the relations between art, wellness, education and spirituality, helping participants develop life and work patterns that promote physical and emotional well-being. This included site-specific yoga and meditation classes in galleries, gyms, and campus chapels that addressed themes like vulnerability, inclusiveness and acceptance. Meredith also worked clinically with students to relieve stress and pain and promote wellness. At the University of Chicago's medical school, she collaborated with faculty to develop and teach a fourth-year Empathy class and mind-body curriculums in the first year symposium and family medicine rotation. In 2013, Meredith was granted the Campus and Student Life Award for Outstanding Service to the Community.
Currently, Meredith explores similar themes through solo and participatory collage that is rooted in Buddhist teachings, fabulist tradition and felt somatic experience. Whenever possible, she participates in collaborative art making including site-specific performance and, along with Erin McCluskey Wheeler, has developed a collage based social-practice series called The Collage Stop
Meredith is the recipient of several grants from the Orange County Arts Commission and regularly exhibits her solo and participatory work in the Raleigh-Durham area. She has been in group exhibitions at Peel, Lump and Eno Arts Mill and has a solo exhibition at Shelf Space Gallery which was located in a convenience store in Carrboro, NC. She is grateful to have been part of Rebuilding the Present at Weinberg Newton Gallery, Pathogeographies (or, Other People's Baggage), Our Literal Speed, and The Pedagogical Factory. She has led meditations with performative elements in retreat centers, theaters and galleries.
Meredith lives with her daughter and husband in Hillsborough, North Carolina where she can often be found assisting art classes at Eno Arts Mill.